The American Conservatory of Music is proud to announce
the reissue of a rare perennial 2 LP Record set by
Clear Light Productions in the Super Audio CD format:
(always featuring the choice of stereo and multichannel* 5.1 surround playback as desired).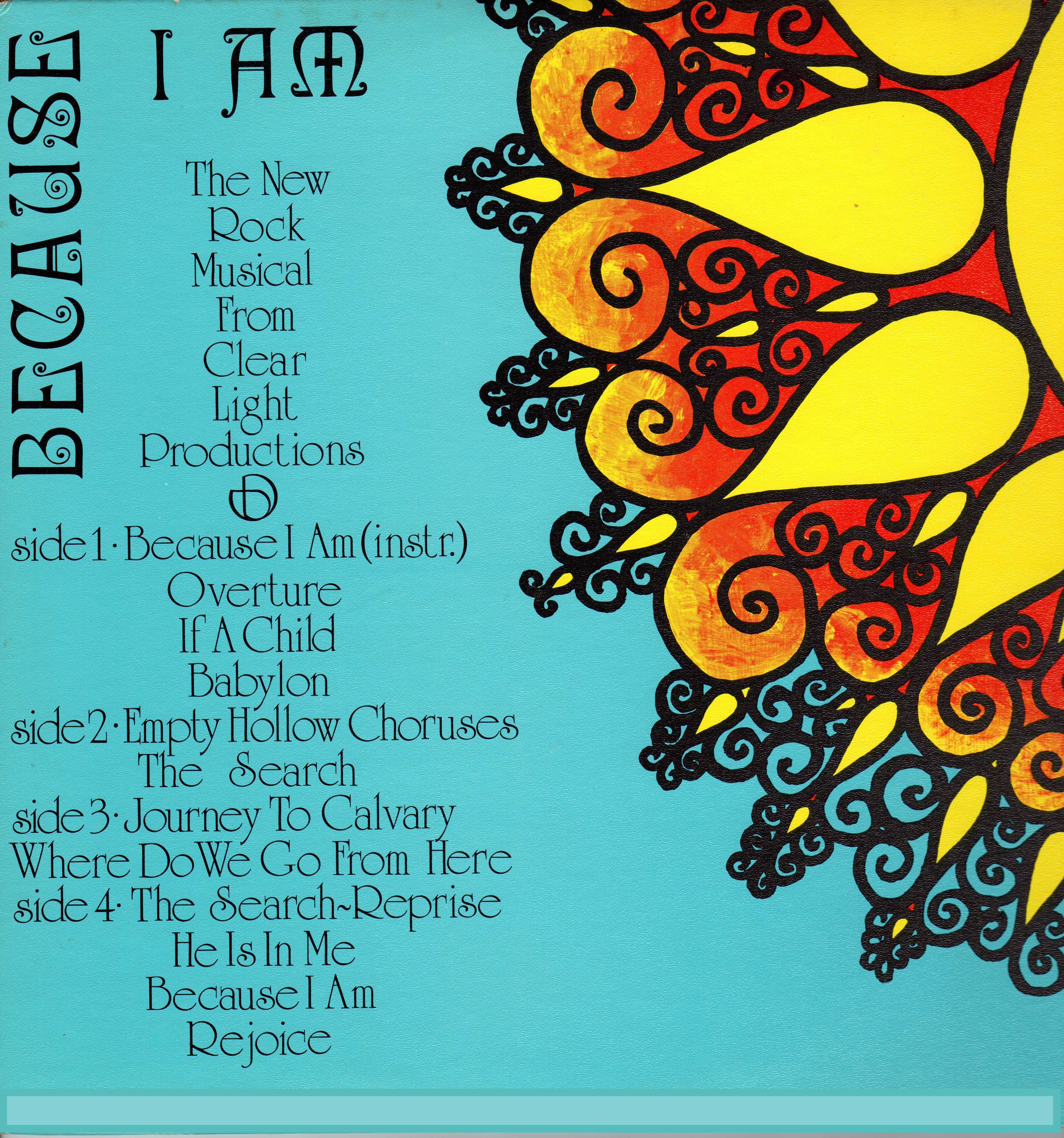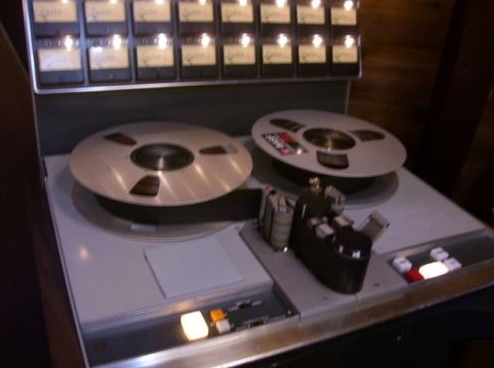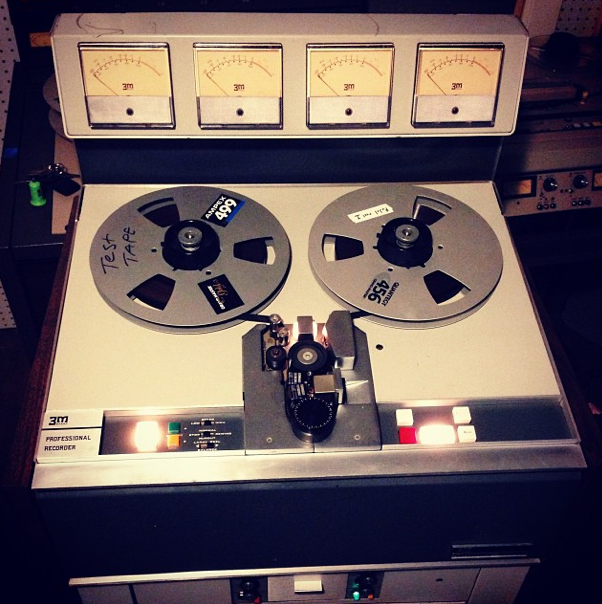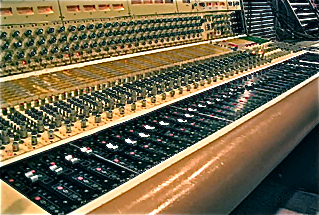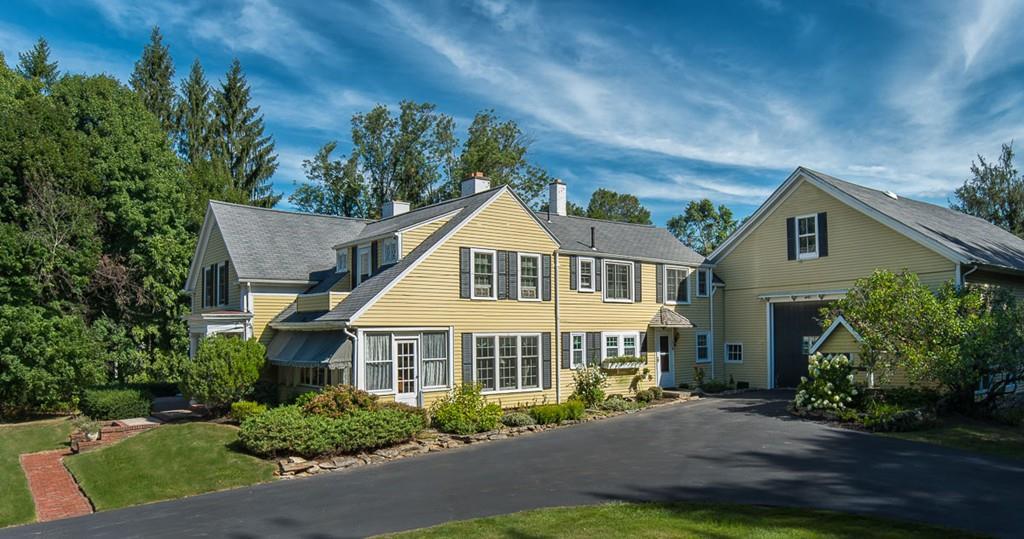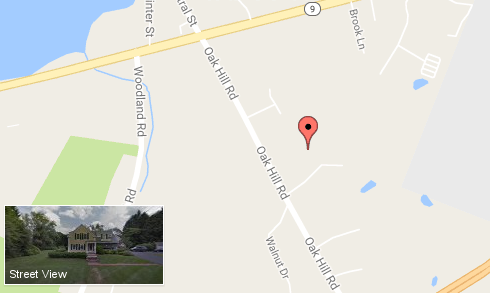 Because I Am
Recorded at the world famous Aengus Recording Studio at 50 Oak Hill Road, Fayville, Massachusetts, in the year 1973, Clear Light Productions offered what was intended to be a rock musical. With an API 3288 Console and a 3M M56 16 track audio tape recorder using DBX 216 and 208 Noise Reduction units, this recording made history, (technically, sonically, and creatively). Hear a short medley of selections from this album now. Picture now, if you will, how much you are sure to enjoy for many years to come the full fidelity of the high-resolution audio. When you experience the Analog sound quality only available on the Super Audio CD format, which preserves frequency response from 5 Hz to 100,000 Hz and yields 120 decibels of pristine dynamic range, you'll easily be able to confirm that your disc of this recording will out-perform any legacy audio compact disc you have ever heard or experienced! The medley has been down-sampled to stream audio over the internet with an attendant loss-of-fidelity and noise that accompanies all audio that streams stereo audio at 128 kBits per second. You will enjoy, much more, the full fidelity recording of "Because I Am" once you receive delivery of the Super Audio CD image for your donation to the American Conservatory of Music of $100 or more. After your donation is made, and you receive the download link, we will also supply information about how to play this disc image right from your personal computer. *Note: With the player software, there is either a real-time conversion of DSD to PCM Digital or True DSD communication to DSD D-A converters. To effectuate that requires compute intensive mathematical processes. Although the stereo section of the SACD image plays normally, the multichannel (6 channels) section of the SACD requires too many computational resources for some microprocessors to handle proper playback on its generic built-in sound card. A stuttering artifact is often experienced if the audio is not sent to an ASIO device (either True DSD, or PCM up to 384 kHz). The Dolby Headphone plugin has been tested and not found to be viable when real-time decompression of multitrack (6 channels) audio information (DST64 to DSD64) is being done also. It is recommended that the audiophile try SACD multi-channel playback from the Mac, Linux, or Windows based software player on either the OPPO UDP-203 ($549) or the UDP-205 ($1,299). Each of these OPPO players offer HDMI Input and can accept DSD64 data and employ one of the best DSD DACs in the industry. The OPPO UDP-205 is the unit recommended. The SACD ISO file will be burnable on any DVD Blank disk for your own personal use ONLY. Such SACD ISO Disk, playable on these universal players, is Copyright © 2017 by the American Conservatory of Music, LTD., Santa Elena, Cayo, Belize, Central America. All Rights Reserved.


Players that play SACD ISO disks.
Confirmed to play
Cambridge Audio Azur 650BD
Cambridge Audio Azur 751BD
Denon DBP-1611UD
Denon DBP-2012UD
Denon DVD-2910
Denon DVD-3910
Denon DVD-5910
Denon DVD-A11
Denon DVD-A1XVA
Marantz DV7600
Marantz UD5005
NAD M5
NAD M55
NAD T585
OPPO BDP-80
OPPO BDP-83
OPPO BDP-83SE
OPPO BDP-93
OPPO BDP-95
Pioneer BDP-140
Pioneer BDP-450
Sony BDP-S180
Sony BDP-S370
Sony BDP-S370/BX37
Sony BDP-S380
Sony BDP-S470
Sony BDP-S480
Sony BDP-S570
Sony BDP-S580
Sony BDP-S780
Sony BDP-S870
Sony BDP-S970
Sony BDV-E870
Yamaha BD-S1067

Confirmed to play after (custom) firmware update
BBK DV727S
Cambridge Audio DVD89
Harman Kardon DVD47
Marantz DV-7001
Onkyo DV-S502E
Oppo DV-970HD
Oppo DV-980H
Oppo DV-981HD
Philips DVP-5500S
Pioneer DV-575A
Pioneer DV-578A
Pioneer DV-585A
Pioneer DV-600AV
Pioneer DV-610AV
Pioneer DV-696AV
Pioneer DV-LX50
Samsung HD745
Samsung HD841
Samsung HD941
Samsung HD945
Samsung HD950
Yamaha DVD-S657
Yamaha DVD-S1700
Yamaha DVD-S1800
Yamaha DVD-S2700
Back to Because I Am SACD Announcement
---
This web page and all its contents are Copyright © 2017 by the American Consrvatory of Music LTD., Santa Elena, Belize, Central America. All Rights Reserved.